The opening day battle cry for a Pirates fan with an asterisk: 'Sell Nutting, sell!'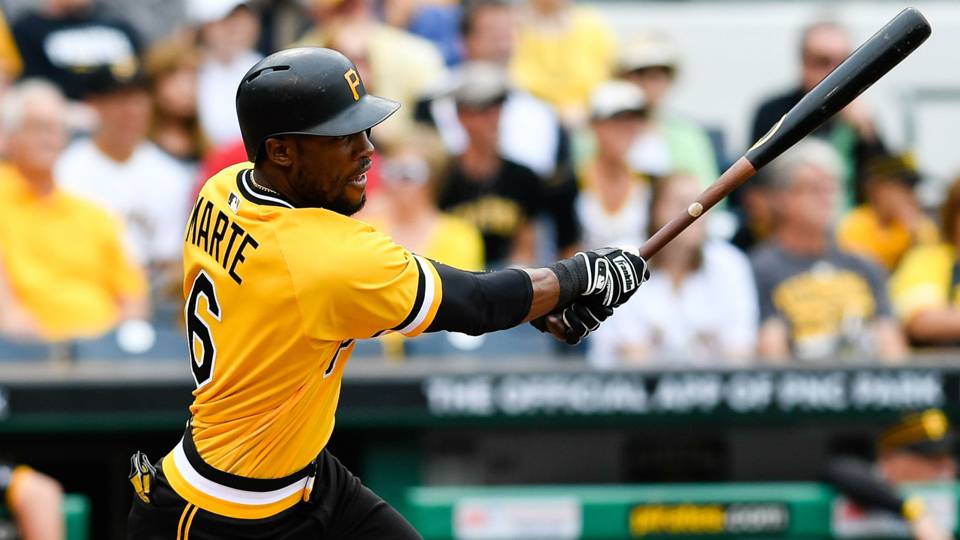 Baseball season begins today. Hope springs eternal they say, except in Pittsburgh, where grumbling about owner Bob Nutting's thriftiness has become the de rigueur social take.
The Pirates will start the season with a $73 million payroll, or about $150 million or so less than the world champion Boston Red Sox. And it will go down significantly in late July if the best the team can hope for is to finish fourth in the division instead of fifth. Then the firesale to shed even more payroll will begin.
On paper, it's not a terrible team, and it seems like it has good pitching. The top four starters — Jameson Taillon, Trevor Williams, Chris Archer and Joe Musgrove — are solid-average to slightly above average. The team doesn't have a great option for a fifth starter, which made the decision to give away Ivan Nova for no other reason than his $9 million salary Example A of, to steal a phrase from Al Davis, the Pirates' "Commitment to Mediocrity."
Nova isn't much to speak of if he's your No. 1 or No. 2 starter. But as a No. 5 guy, he's among the best.
Having a high payroll doesn't guarantee a championship. That has been proven year after year in baseball. But doing what the Pirates are doing — tying payroll to attendance and putting the onus on the fan base — is guaranteed to pit the fan base against the team they grew up loving.
The Pirates' radio and TV deals provide far less money than teams in existing markets, and that hurts, but this remains a hugely profitable franchise that has the ability to spend more freely. Its owner simply chooses not to do so.
What Nutting doesn't realize is that he is killing an entire generation of baseball fans. Worse, perhaps, is that perhaps he does realize what is happening and simply doesn't care.
Young children in Pittsburgh don't have the passion for the Pirates that was there in generations prior. Their parents and grandparents are disgusted by what's happened under Nutting's stewardship, and as they give up on the franchise, they don't talk about it with their children.
That's a huge issue that will haunt the franchise down the line. Despite being nearly 20 years old now, PNC Park is one of the best stadiums in baseball, and a lot of fans go not to see the team but to enjoy the park.
But in a decade or two, it will not be so new and shiny and when it shows its age and there isn't a reason for fans to go to games just to enjoy the ballpark, what does the team fall back on then? They've put a rear naked choke on their fans with the insistence of cutting payroll and turned themselves into a laughingstock.
The esteemed local baseball writer, John Perrotto, writes for the subscription site DK Pittsburgh Sports. He wrote a piece in which he made predictions for the upcoming season for the Pirates.
Included in that piece was this chilling hot take:
Starling Marte is in the final guaranteed year of the six-year, $31-million contract that went into effect at the start of the 2014 season.
Marte is the Pirates' most talented all-round player with power and speed. Better yet, the Pirates hold club options on Marte for $11.5 million in 2020 and $12.5 million in 2021.
That is not a lot of money for most teams, but we're talking about the Pirates here. There is no way they will pay Marte that kind of money, which is why he will be dealt by the July 31 non-waiver trading deadline.
— John Perrotto, DK Pittsburgh Sports.
He also predicts the team will trade Corey Dickerson, whom the team acquired before the 2018 season. Dickerson had a reputation as a good hitter but a brutal fielder. He worked hard on his defense and not only had a solid offensive season, but was good enough in the field that he was the National League's Gold Glove winner in left field.
Nutting's decision to add or subtract payroll based on attendance is a slap in the face to a market that deeply loves baseball and which even more deeply loves this franchise. It has simply tired of an owner who doesn't subscribe to the theory that you have to spend money to make money.
The Pirates were under .500 for 20 consecutive seasons, from 1992 through 2012. The team probably reached its nadir in 2010 when it won 57 games and attendance was just 1.58 million. In 2012, though, when the Pirates made a long run at .500 before fading and finishing with a 79-83 mark, the fans responded big-time, and attendance increased to 1.94 million.
When they made the playoffs in 2013 through 2015, attendance was 2.26 million; 2.44 million and 2.5 million. But a year after winning 98 games in 2015 with a club that was good enough to win the World Series and a franchise-record attendance, the club was gutted in the following offseason.
The Pirates went from 98 wins in 2015 to 78 in 2016. Attendance dropped from 2,498,596 in 2015 to 2,249,201 in 2016. The team was even worse in 2017, winning 75 times, and attendance dipped to 1,919,447.
In the offseason before the 2018 season, the Pirates gave away their best pitcher, Gerrit Cole, for next-to-nothing, and traded franchise icon Andrew McCutchen. The fans were outraged and showed it by turning their noses up at the franchise. And even though the Pirates actually won 82 games last year, attendance dropped to just 1,465,316.
The message to management was unmistakable: You don't care about anything except making profit, so why should we care?
Last year, I said I'd had enough and vowed to become a fan of the Dodgers. I couldn't do it, though; my heart wouldn't let me. It was one thing for me to become a fan of the NHL's Vegas Golden Knights, because I've lived in Las Vegas for more than 30 years and have grown to love this city. But it's another to become a fan of a team in another market. I was born a Pirates fan, and unless an expansion franchise moves to Las Vegas, I'll remain a Pirates' fan forever.
I guess, though, I'll call myself a Pirates' fan with an asterisk. I'm so turned off by this ownership group, I don't watch any more. Even during the 20-year losing streak, I'd turn the game on the television every day and more often than not, would watch from start to finish.
I didn't do that in 2018. I didn't watch one game from start to finish. I put the game on a few times, but I didn't have the interest to watch.
I still read about them religiously, but it's hard to watch a franchise and its fan base stripped of all hope and optimism.
The start of a new season is traditionally the time for baseball fans to be filled with optimism and excitement. Pirates fans, though, are filled with anger and dread, knowing ownership not only hasn't given management the tools to field a quality team, but will more than likely trade some of their best, and most popular, players for financial reasons at the deadline.
So the 2019 season starts for the Pittsburgh Baseball Club at 4:10 p.m. ET today in Cincinnati. Marte is one of the most entertaining players in the game to watch. Closer Felipe Vazquez is one of the game's best, and his fastball frequently tops 100 mph. Jameson Taillon has developed into one of the National League's elite starters, and Jung Ho Kang has returned after two years away because of legal problems to inject much-needed power into the lineup.
I can't get excited, though. We know how this story will end. The pitching will keep the team on the fringes of contention, but it's not good enough to make up for all of the other holes and the ownership's unwillingness to try to field a quality team.
So, 'Play ball!' 'Beat 'em Bucs' and all that. My guess, though, is that there are thousands of fans like me who have given up on this franchise unless and until Nutting sells it.
Now that I come to think of it, I do have one battle cry I'd like to sing as the Pirates begin the 2019 season:
"Sell, Mr. Nutting, sell!"